They are all women fighter pilots (Army Pilots): Announcement of the candidates for the mission of the first Tunisian and African woman astronaut and Message addressed to Tunisian women sent from the International Space Station (ISS)
Home
Technology
They are all women fighter pilots (Army Pilots): Announcement of the candidates for the mission of the first Tunisian and African woman astronaut and Message addressed to Tunisian women sent from the International Space Station (ISS)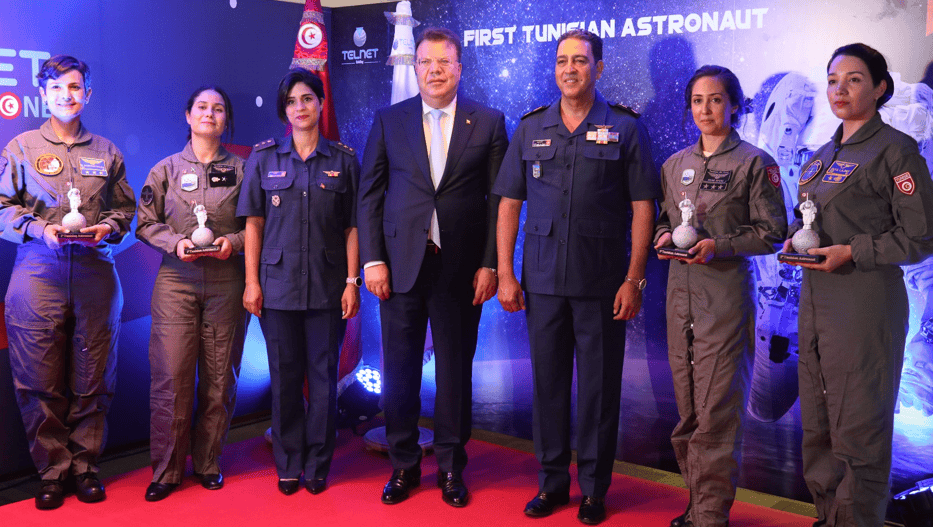 August 13, 2022

Aymen JERBI
On Women's Day in Tunisia, and as part of the qualification project for the first Tunisian and African astronaut, signed on August 13, 2021, the Tunisian candidates selected to carry out in-depth tests have been presented today at the headquarters of TELNET, for a launch to the ISS, which should be in 2024.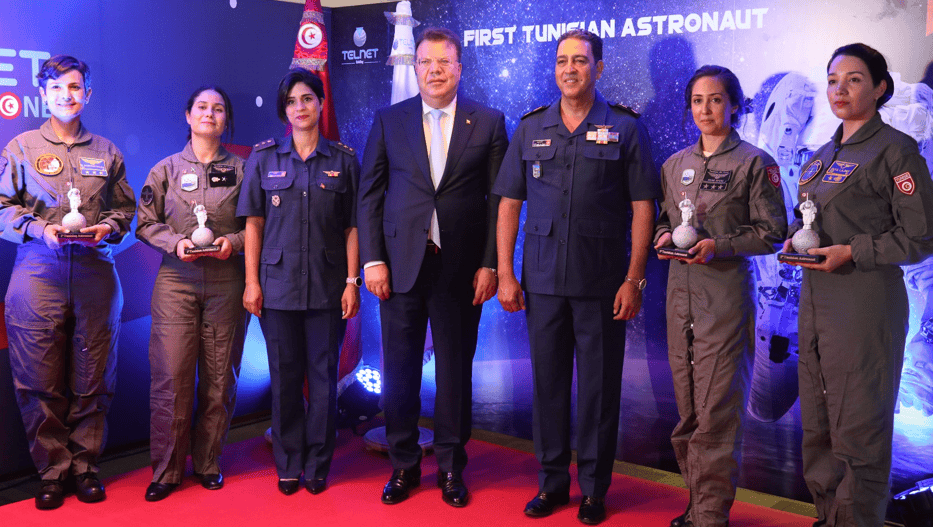 Since the selection process for this complex task requires strict conditions in terms of scientific, physiological and physical criteria, eight eligible candidates have been selected, all of whom are women fighter pilots, graduated from the aviation school of Borj Al-Amri and part of the Tunisian air force corps with extensive experience in several hard missions.
All these candidates have expressed their wish to raise this historic challenge, to hoist the Tunisian flag on the International Space Station, and to contribute to scientific and technical advances in the service of humanity.
On the occasion of the same event, a message was sent by the astronauts of the International Space Station to the Tunisian candidates, expressing their support for the project and their welcome of the first Tunisian astronaut in her future mission in orbit.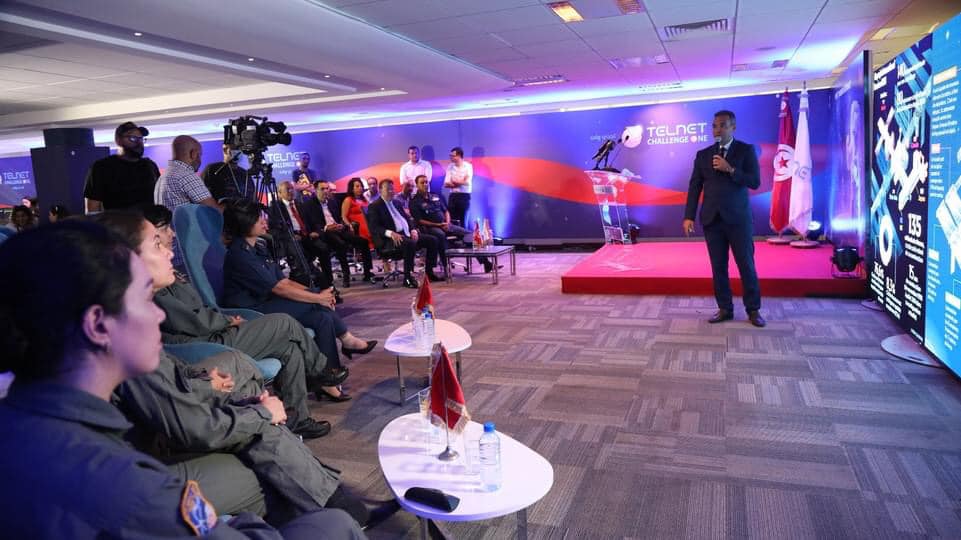 In the next stage, the candidates will perform extensive physical and medical tests in Tunisia and abroad, in order to select two candidates who will be sent to Russia to accomplish specific training in the space field in the training centers of the Russian Space Agency for a period of one year, followed by a launch to the International Space Station.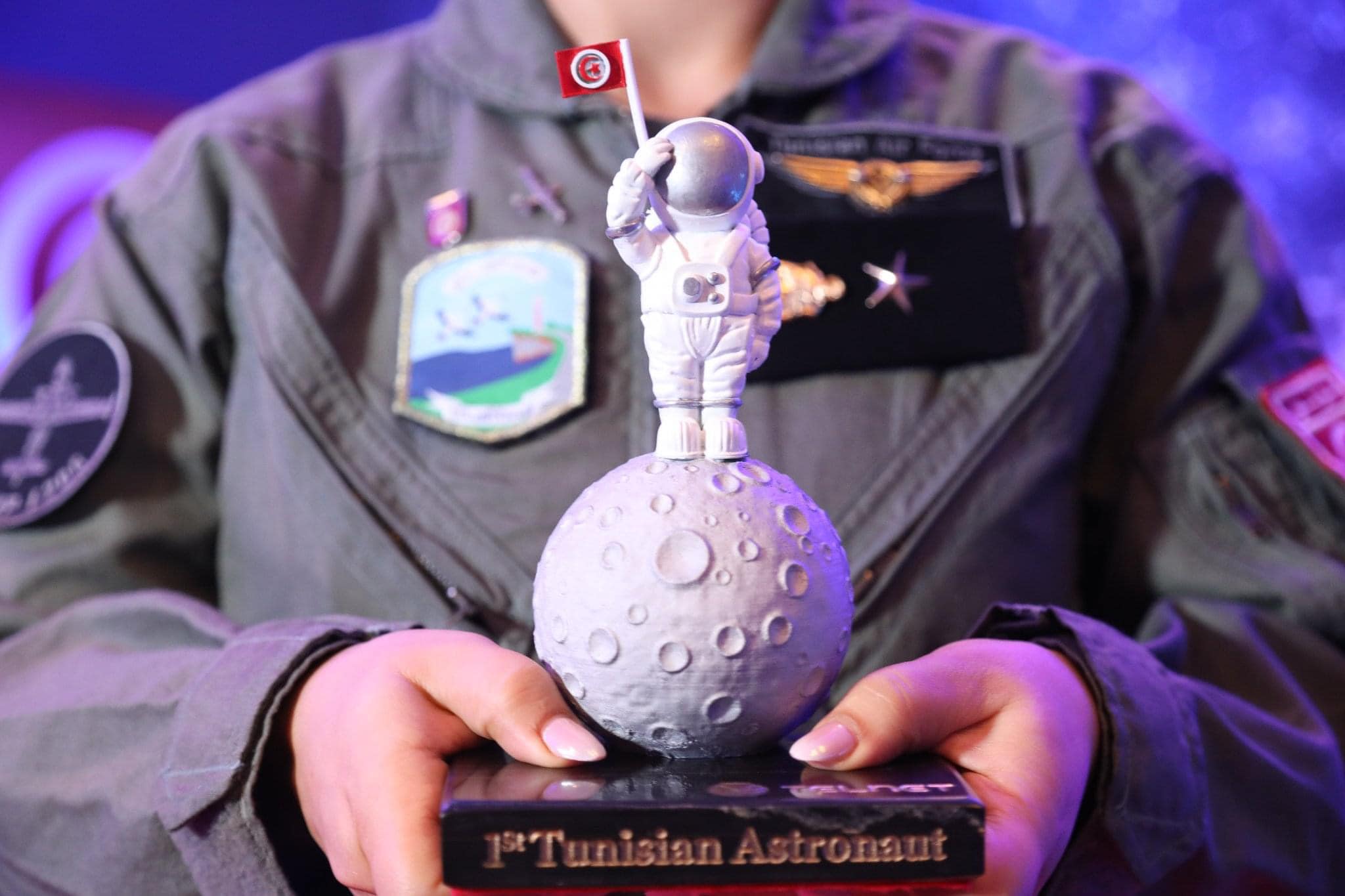 Mohamed Frikha, CEO of TELNET, declared that all the candidates are the pride of Tunisian women and represent them in the best manner and their candidacy for this mission make out their courage and their will power to honor the country and to write history in one of the most complex fields. Frikha added that the astronaut will be in charge of a scientific mission in the field of physics and medicine, and that his mission will be certainly a contribution for humanity.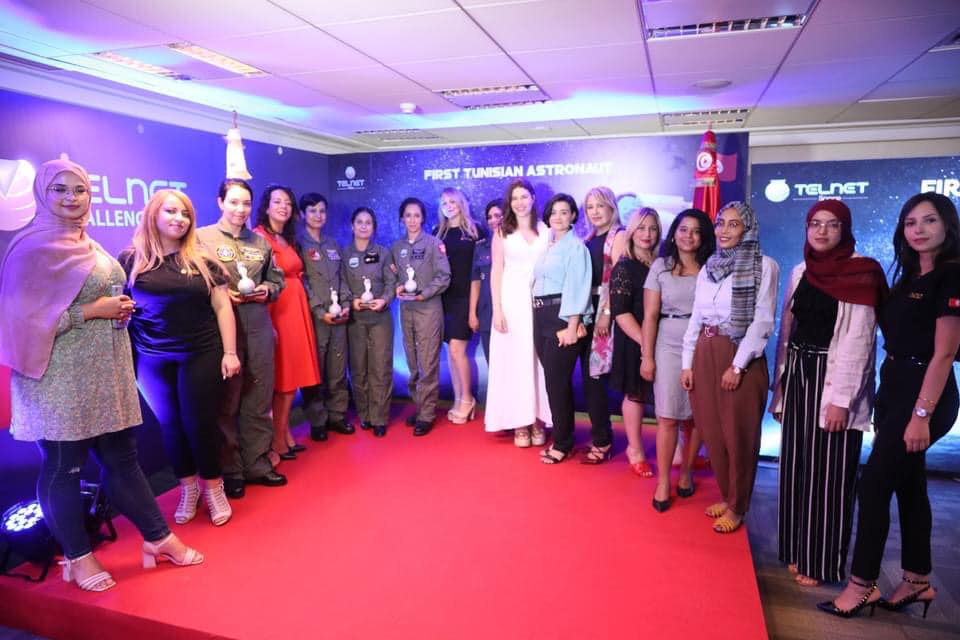 Frikha added that the project of the first Tunisian and African astronaut was launched two years ago and received the support and encouragement of Tunisia at the highest level, as the discovery of Science and Technology is a common wish for all Tunisians, and the success of the project will be a success for Tunisia and will raise its flag among the nations.
AILAB